Are you seeking the best online free movies streaming sites? This is a location where you may explore legal and free movies websites at your time.
If you're trying to save money on your monthly expenses, it may be time to cancel your Netflix, Hulu, or Disney Plus subscriptions. You'd be surprised at how fast the cost of all of those services equals the cost of cable. Fortunately, you can still watch free movies while staying within your budget. There are several venues online where you may legally stream free movies and television series, and here are 18 of the best sites to watch free movies online.
Legal Websites to Watch Free Movies Online
Crackle is a streaming service that appears to exist for a lengthy period. It's a go-to site for budget-conscious movie enthusiasts seeking free movies online. Like the majority of the other services on our list, it is ad-supported. Still, Crackle's collection is more comprehensive, and it's available in your web browser as well as several smart TV and smartphone apps. Crackle is eager for you to give it a try, regardless of whether you choose to watch free movies on your TV, computer, or smartphone.
Popcornflix is a straightforward video streaming service that enables users to watch free movies online for free. It features a substantial collection of feature films, television series, and documentaries. Although the service has been accessible for over a decade, it looks as though the library's concentration has recently turned to B-movies. It has a well-organized directory that enables you to quickly explore by genre, including new releases, international films, and even Popcornflix originals.
The name speaks for itself. Movies Found Online does not host any of its content; instead, it collects freely available films and videos from various sources. Almost all of the information on this website was created by the author, and the selection includes feature films, documentaries, and even short films. Although the website's collection is somewhat modest compared to the other sites on this list, Movies Found Online may be the place to go if you're looking for anything particular.
Ensure that your ad blocker is on, as Movies Found Online is prone to pop-up ads.
Many individuals are unaware that their library card entitles them to benefits other than books. Additionally, if your local library supports it, you may gain access to a few additional sites that allow you to watch free movies online, one of which is Hoopla. Additionally, Hoopla offers a large selection of free movies and television series online and through its mobile app.
Hoopla offers a vast range of eBooks, comics, music, and audiobooks, transforming it into a one-stop entertainment destination. Bear in mind that Hoopla operates similarly to a standard library in that you may borrow a limited number of movies, television series, or books at a time and have a little length of time to complete them before they must be checked out again.
IMDb TV is one of the best websites for movie buffs to keep up with the latest news and information about movies and celebrities. It has an extensive collection of free movies online, local cinema showtimes and ticketing, trailers, movie critic and user reviews, personalized suggestions, and even an extensive library of free movies. The program is also available as part of Amazon Prime memberships.
It includes many family favorites, but it also has many cult masterpieces. IMDb TV provides something for everyone, no matter what their mood is.
The Internet Archive is a bit of an oddity in this ranking. Not only can you view thousands of hours of free movies online, but the site also allows you to download practically everything.
This is because every piece of information on the Internet Archive is either user-generated or public domain. Although most feature films are over 70 years old, classic detective, science fiction, horror, and silent films are included.
Kanopy, like Hoopla, is free to use and requires only a library card to sign up. We cannot guarantee that your library has it, but Kanopy is a goldmine of free movies online if it does. Your school or university may have access to Kanopy's library.
Kanopy may be accessible online or through the service's mobile app, and it features more films than you could watch. Kanopy's film catalog is particularly impressive, with award-winning films from companies like A24.
Plex is a handy application for anyone who wishes to access their own media collection from any point in the world. However, it does not end there. Plex just introduced its own ad-supported online video library, enabling users to view thousands of free movies without owning a collection.
This collection of freely available content is seamlessly incorporated into the existing Plex interface and can be accessed via the app or a browser. This new movie selection is worth checking out whether you're a seasoned Plex user or are unfamiliar with the service.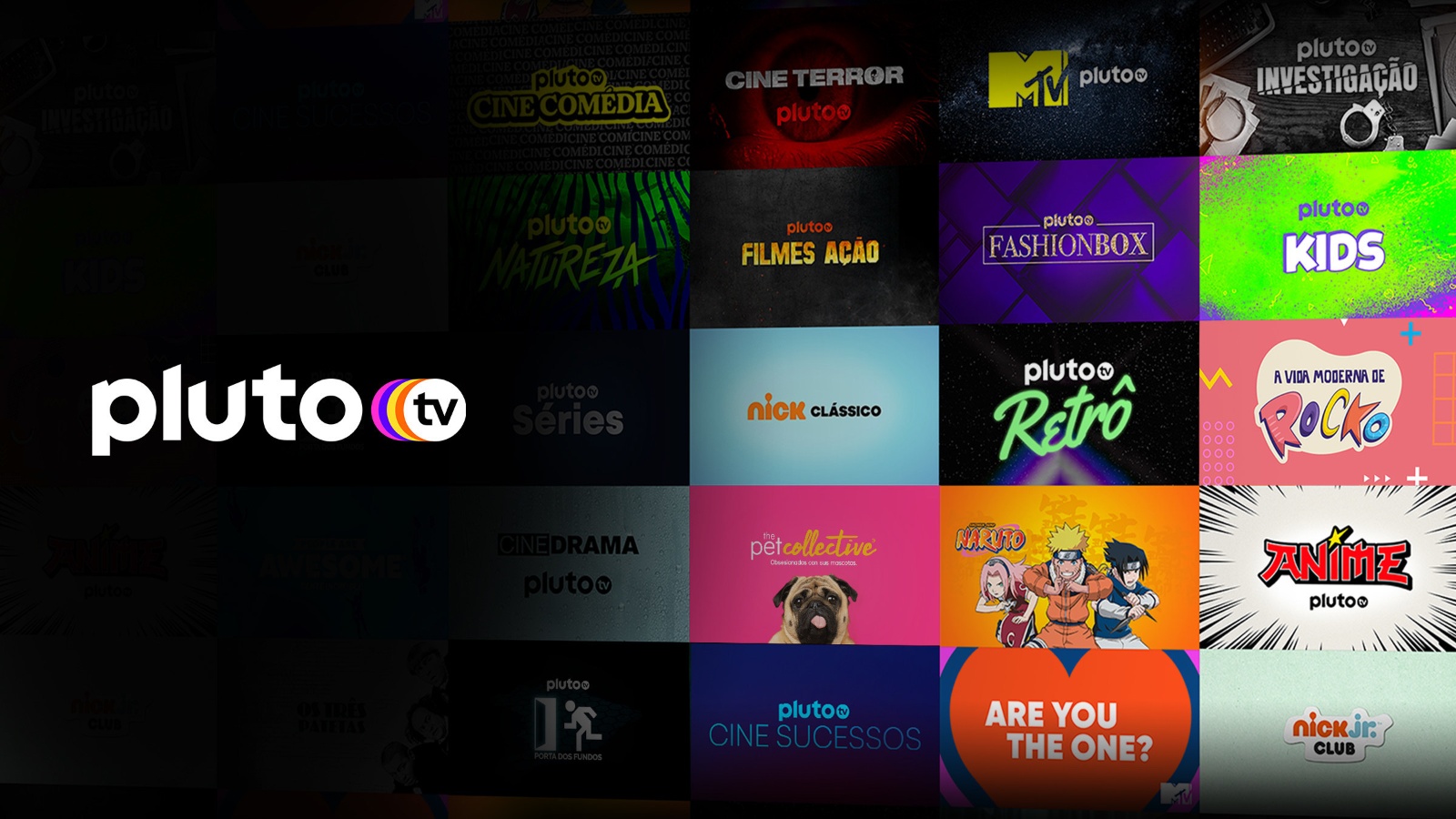 The need to channel surf in the same way with cable television is one itch that most streaming services do not address. That is where Pluto TV comes into play. Pluto TV provides a plethora of free movies, TV series, and cartoons both online and via the Pluto TV app, but in a manner reminiscent of regular cable.
Pluto TV features an on-demand section, as well as over 250 stations that you may listen to at pre-determined times. Naturally, this has limitations, but if you're looking for a near-perfect substitute for your existing cable bundle, Pluto TV is your best bet.
Do you want to see a documentary? You'll find everything you need at Top Documentary Films. There's something here for everyone, whether you're looking for a video about human health, environmentalism, or outer space. It has some of the best documentary films available online, covering a wide range of themes, and it's all for free.
Some movies are only a few minutes long, while others are the length of a feature film. So whether you have 15 minutes or a few hours, Top Documentary Films will have something for you.
Tubi TV has been in operation since 2014 and has grown to become one of the most excellent free movie streaming services accessible online in that time. What's impressive about Tubi is that it has some of the finest films on the list.
Additionally, it has categories such as LGBTQ, home and garden, reality television, and musicals that are not readily available on many other free platforms. Tubi also features several hand-curated collections, which can help you find what you're looking for.
Are you a fan of anime? Then please give VRV a shot. Yes, the service has content other than anime, but it is in this genre that VRV's catalog truly shines. VRV has its range, although it also hosts services such as Crunchyroll and Mondo.
Regrettably, not all of the stuff on VRV is available for free. If you want full access to the VRV catalog, you'll have to pay $9.99 each month, or you can buy a subscription to select channels. Nevertheless, the free edition is ideal if you primarily want to watch Crunchyroll anime while also trying out stuff from other sources.
Yidio, like Movies Found Online, does not host any of its content. Instead, it gathers online movies and TV episodes from paid and free sites into a single, user-friendly interface. As a result, Yidio's library appears to be enormous.
You may view free movies right on the website, as well as browse Netflix, Amazon Prime, and Hulu content. You should try Yidio if you have at least one of these streaming subscriptions.
Content makers, vloggers, and even original content can all be found on YouTube. However, many people are unaware that YouTube has an extensive collection of movies and TV shows in addition to YouTube Originals. In addition, there's a complete collection of movies you may watch for free in that internet library.
Though it isn't the largest on this list, the free library has horror pictures, comedies, action films, dramas, and children's films. So, the next time you visit the Android Authority YouTube channel, make a point of checking out YouTube's free movie collection.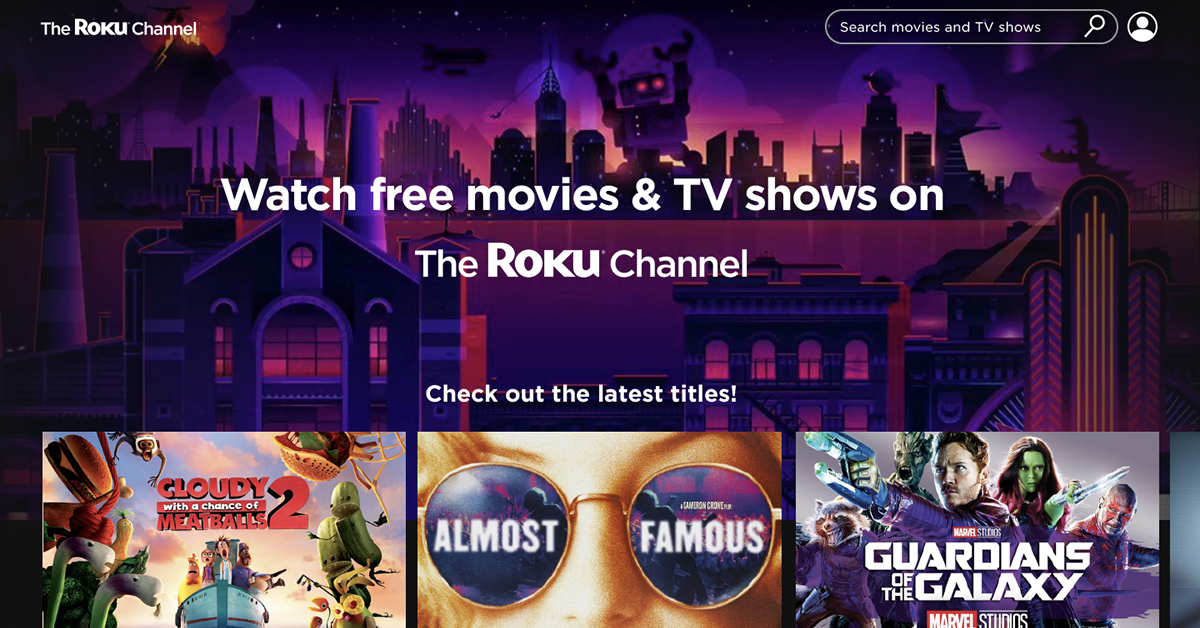 On The Roku Channel, you may view various free movies and TV episodes. Live TV is also available for free through the streaming service. There is no monthly fee, and you may see the free titles on the service using your Roku device or a web browser. Even a couple of new exclusive movies are available on the program that you won't discover anywhere else.
NBCUniversal's Peacock is a streaming service. You may view roughly 13,000 hours of content for free on the platform, including feature films and TV episodes like This is Us, Law, and Order: SVU, and others. The only catch is that you'll have to sit through some advertisements while binge-watching for free.
ConTV, formerly known as Viewster, is a fandom-focused internet streaming network. It's the outcome of a collaboration between Cinedigm, an independent content distribution company, and Wizard World, the United States' largest Comic-Con producer. Thousands of hours of programming are available on the website, including free movies and TV episodes in genres such as horror, science fiction, anime, martial arts, classical cinema, and more. It also has licensed content from various studios, all available for free. Unfortunately, you'll have to sit through some advertisements while watching, but you presumably already knew that.
Vudu is best known for renting and purchasing digital movies and TV shows. It does, however, provide an increasing number of films and TV shows that you can view for free, albeit with advertisements. Best of all, if you enjoy a free movie, you can always buy it so you may watch it without ads and without worrying about it being removed from the free collection.
Best Legal Free Movies Sites for Everyone
Thanks to these online free movies streaming sites, you now know where to go for hundreds of free movies. Furthermore, you may watch these legal free movies whenever and anywhere you want, so you'll never be bored.
Meanwhile, you should be familiar with how to legally download free movies for watching on your computer so that you may enjoy them on your next flight or another lengthy journey.